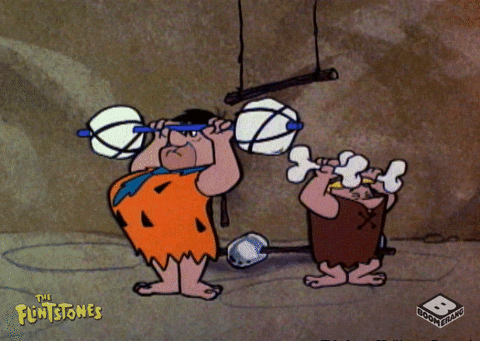 It's BRING A FRIEND DAY! Visitors are welcome to join us for a free workout in any class, all day long, at either location.
------------------
30 Min AMRAP
30/20 Row Cals
30 Wall Ball (20/14)
30/20 Bike Cals or Burpees
30 Box Jump (24")
------------------
Upcoming:
Sun Apr 7 - "Say bye to Blondeau!" Coach Brandon has accepted a new job in Calgary and will be moving in a few weeks. He's coaching Sunday morning at BRIO East if you'd like to swing by for a high five. We'll be doing a weight vest workout with him at 11am in the Monster Mash as well!
Apr 23 - 26 - CrossFit Kids Easter Break Day Camp. Ages 6-14. Register here!
Sat May 11 - Step up for Mental Health 5k or 10k run/walk. It's capped at 2000 participants so be sure to register asap if you're planning to run!
------------------
STARBUCKS UNSWEETENED PASSIONFRUIT TEA & UNDERSTANDING BLOOD SUGARS
By Coach Courtney, RD www.vitalitynutrition.ca
"Don't drink your calories"
This is go-to advice from pretty much any nutrition or fitness expert. It's pretty dang important advice too! Caloric beverages don't offer the fibre and micronutrients that are found in their whole food counterparts.
Take an apple as an example, a whole apple provides fibre, water, and takes a long time to eat compared to gulping down apple juice. It's much easier (and often mindless!) to suck back 3 apples in juice form than it is to eat 3 whole apples!