Getting the Most Out of The Open
As we head into the 2018 CrossFit Games Open, here are some pointers to set your mind in the right place and maximize your experience in our greatest community event of the year!
HAVE FUN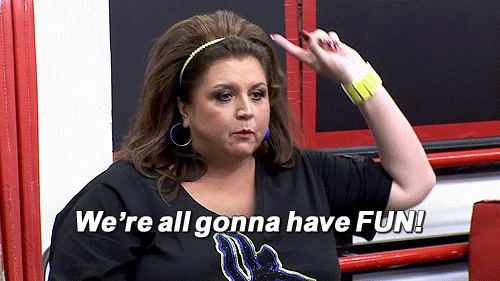 The number one most important rule of The Open is to HAVE FUN! (Thanks Amanda for the GIF)
It's important to maintain our perspective that CrossFit is the fun part of our life. We're here to hang out with some cool people, crank the tunes, bust our asses, and high five when it's done. Competing in CrossFit is not our job. Our jobs are stressful and we get paid to put up with them. Unfortunately no one is going to pay us for how well we do in The Open, so we shouldn't take on an unpaid stress! CrossFit is where we de-stress, not take on more. If you find yourself fretting over the leaderboard or getting too wrapped up in scores, comparing to others, and wanting to re-do workouts take a step back and realign your approach.
...and speaking of re-doing workouts...
One and Done
At BRIO, we have a strict "one and done" poli